Xennon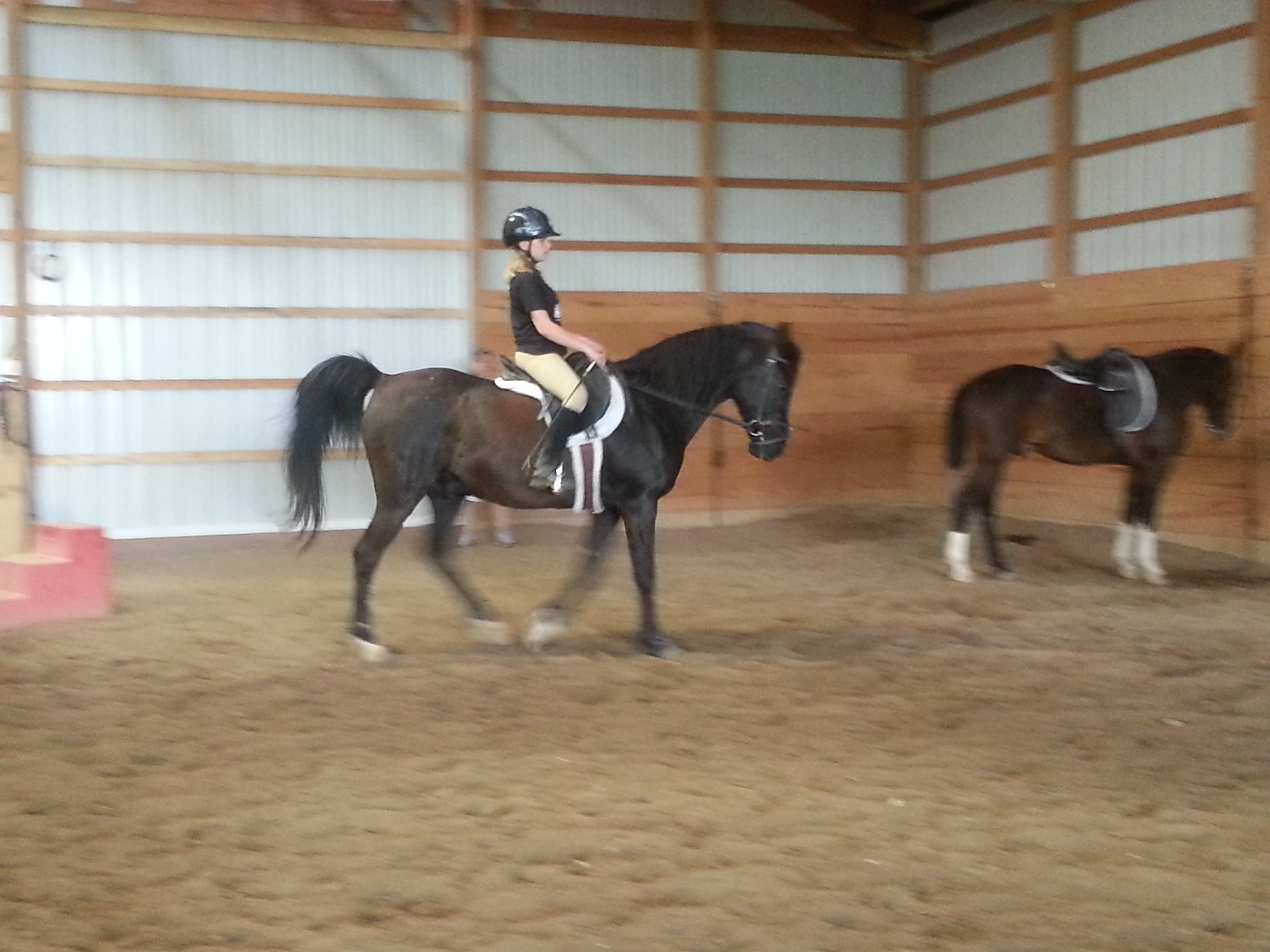 and Allison
adams county 2013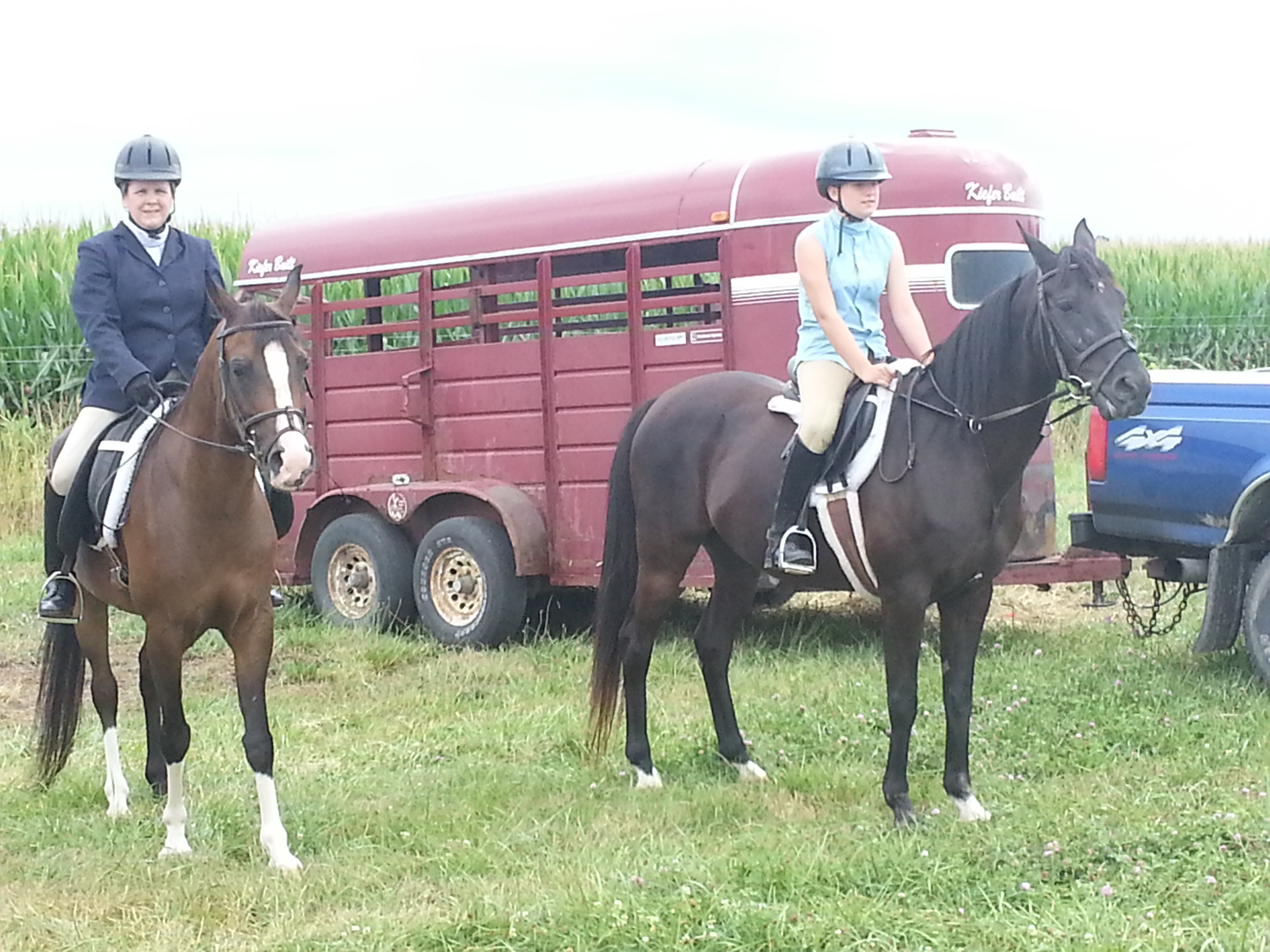 Allison and Donna on Xennon and Amir
Morning Glory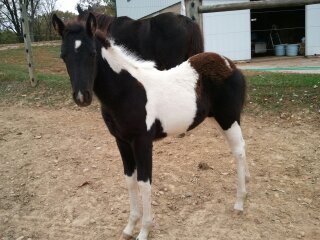 born July 23rd, 2011, expect another repeat arrival this year July, 2012
Morning Glory this is our beautiful pinto filly by BlackBerry our purebred Black Arabian Mare.
Blackberry is closely related to our foundation Mare Aysa Gambler Rose, our lovely Illiamo Zorro, and Xennon our beloved lesson horse.
Kristen showing Xennon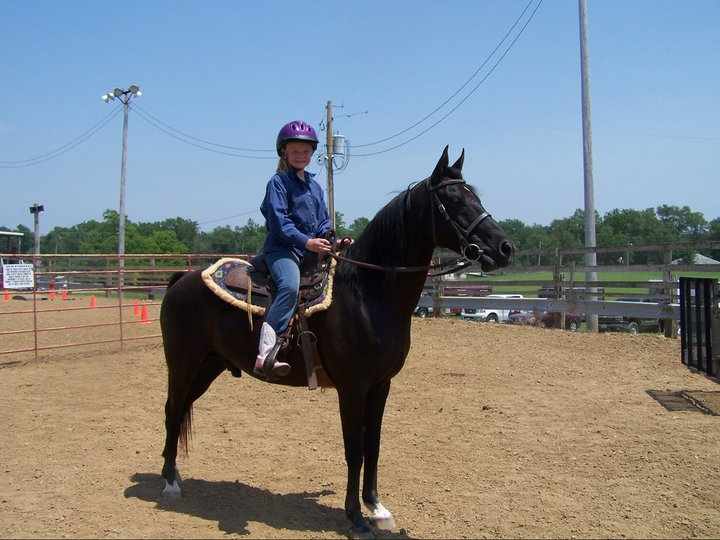 First time entirely on her own, we are so proud of her
Our beloved lesson horse Xennon being shown by my niece Kristen at the Heartland Saddle Club Show July 3rd, 2011.
She won third in her trail class and second in her halter class.
We are so proud of her. Congrats Kristen!!
Birthday Party Fun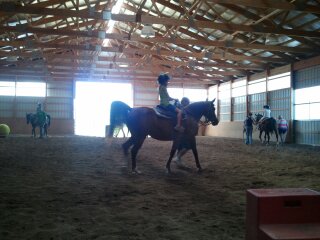 Salina giving rides during Allison's Birthday Party...
Plan to join us for your childs dream party.
Our Farm has been blessed with a Colt Born April 26th, 2010
out of our Stallion LD Echshahlon and Mare Mya Shahlah Rose.
We congradulate Carol Cloud of Chicago, IL. who leased our Mare and had her bred to our stallion. "Zane" is the Iowa Gold Star Futurity Colt and he will be a contendar for the Breeders Auction class of 2011. We wish them much success!!
LD Echshahlon X Mya Shahlah Rose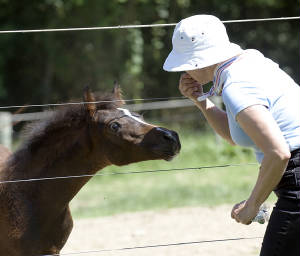 2010 Foal CC ZaNeer Al Shah(pending)with his owner Carol
We've hit the ground running with the ability to
ride everyday, Amir and Alysia
Second time on his back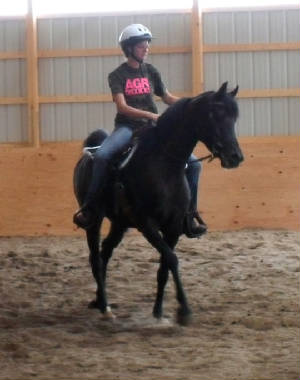 Khan and Alysia
Fun Day out
We went to the Illinois Horse Fair 2010
The New Farm Dog "Ms Sally Bear"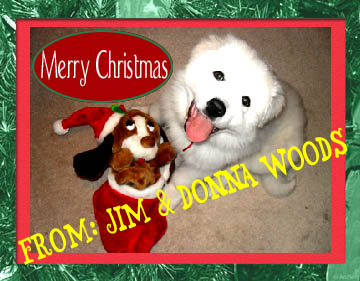 pictured 10 weeks old Great Pyrenees puppy
AW Khan Shahlon won his two classes at the Fair
Another awesome son of LD Echshahlon
Day Camp May 23rd 2009
2008 Iowa Gold Star
upperleft AW DUQ with Kevin Jochens, upper right Tommy Garland with Donna&the lovely AW Hallee Bey
WOW! What a show AW DUQ Wins two Top 5's in Hunt Seat. What a fabulous job for the 4 year old youngster. Winning top 5 in Open and in the Jr. Horse Classes at the prestigous Iowa Gold Star Futurity. Kevin Jochens was able to bring Duqie thru his first canter classes with wonderful grace.
AW Hallee Bey was presented as LD Echshahlon's treasure in the Live Stallion Presentation. She was so lovely!! Olivia and her cousin played the part of the dueling pirates fighting over her. What an exciting evening.
Then we were able to catch one of Tommy Garlands colt starting clinics and I was able to get a photo with him at the Magnum Futurity Gala. Wayne Newton was just to our left out of site of the photo.
In the following Show the Fall Classic both Hallee and Duq placed 4th in there halter classes.
Good Times had by all.
16.1 Chief is a really nice representation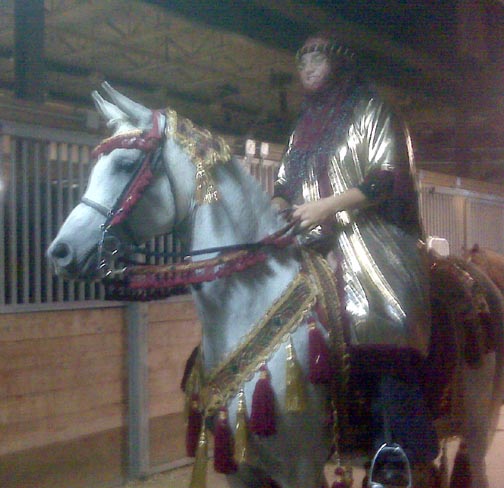 in Hunt Seat, Costume and Kayla is also doing some dressage with him.
Summer 2008
What an exciting year.
We have been working with Hallee, Khan, Shaka, Salina, Xennon, Zorro, Aysa, Saba and Duq.
Duqie is off at Jody Strands in training for the Iowa Gold Star Futurity in Hunt Seat.
Hallee seems to be a wonderful surprise, She has been in the ribbons every time she has shown.
Then we went over to the State Fair and ran into one of Echshahlon's sons Chief. Pictured before his costume class with Kayla his owner up.